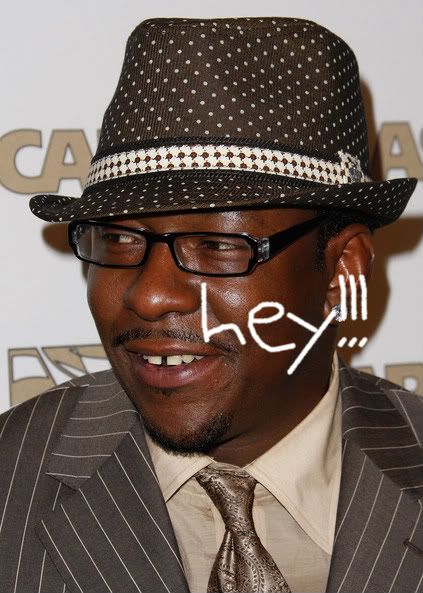 Bobby Brown, who recently released an
autobiography
, confesses that he had a serious cocaine habit - often locking himself in a room for days just getting high.
"I had a desk like Scarface's in my room, and I kept (cocaine) piled up on it. Every time I walked past my desk, I'd make a line of coke from one end to the other. I'd take a straw and snort a line the same way Scarface did it in the movie. You couldn't tell me nothing. I felt like I was Tony Montana! The world was mine! I never had to look for coke; I kept it plentiful. There was times when I went on my binges and would lock myself up in a room for days at a time just getting high."
This reminds us: Remember when Bobby hosted Wendy's Don and Divas Extravaganza a few years back? He was holed up in the hotel room for days getting high, blowing the $10,000+ he was paid to 'host' the event on drugs and not Christmas gifts for Whitney.
We hope he's got his act together now.