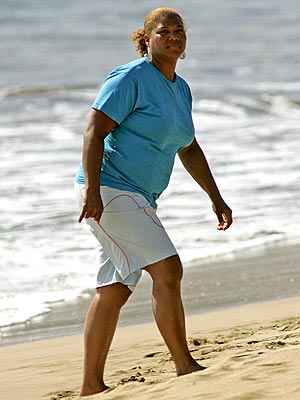 It seems like Queen Latifah's
inspirational book
won't be a yawn after all.
We now know the book's title: "Exactly As I Am" and she tells the author, Shaun Robinson this:
"I [used to] ingratiate myself to him and then sleep with him. Afterward, I felt disgusting - really gross and nasty ... and I hated myself. That feeling was so horrible, I decided I would never do that again."
Not sure, which "him" she's referring to, but from what we've heard from the wags, she's sworn off men a long time a go.
How You Doin, Queen.
Now maybe we'll read the book after all.
source