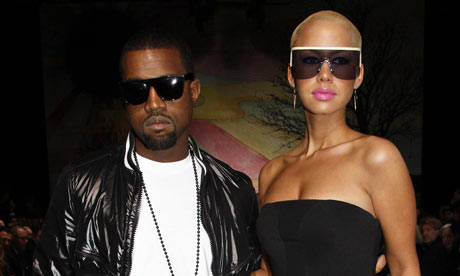 There are rumblings that Kanye West and gaybot of the moment stripper Amber Rose are breaking up, or their relationship is on shaky ground because Amber has grown tired of Kanye and his ways.
One of Amber's friends took to the Baller Alert forum and posted this:
"A friend of mine in Philly is friends with Miss Amber and claims that Amber is tired of Kanye. She says that Kanye calls her looking for Amber when he can't reach her himself. My friend says that Amber says there is no more chase. Kanye tells Amber how many girls would die to be in her place and tells her to do this and that. She also says Kanye wakes Amber up and says, 'I'm ready to have sex.'"
That sounds exactly like what Kanye would say, too.
Developing....