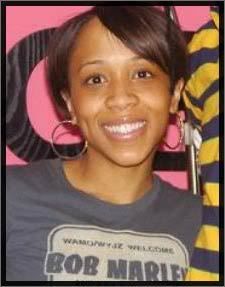 This is just
tooooo
scandalous.
If you were wondering where Nicole Spence (the show's talent booker) is, well she's no longer with "the Experience."
She was transferred to another office within the WBLS (the show's flagship station in NYC) building.
Why?
Apparently and allegedly Nicole was being sexually propositioned by Kevin (Wendy's husband) and Wendy knew all about it and encouraged it. Nicole alleges that Wendy took her on a shopping excursion for sexy clothing, because that's what Kevin likes. She also says Wendy gave her (Nicole) the OK to f*ck Kevin.
Wow
(yes World,
WOW
!!!)...
Are you gagging yet?
Nicole further alleges that Kevin has repeatedly physically assaulted Wendy in the show's Pink Room and parking lot.
As a result, Nicole says she feels unsafe and when she complained to the station bosses, they ignored her.
Furthermore, she says Wendy no longer speaks to her and refuses to have any of the guests she books on air. So, Nicole filed another complaint, which resulted in Wendy being suspended for two days. (WBLS also banned Kevin from coming to the radio station.)
Nicole now feels that she is being forced out of her job and has filed an official complaint with the NYC Equal Employment Opportunity Commission on Monday.
Wendy's response to Nicole's complaint: "Her allegations are totally false. This bitch is out of her mind."
We can't take it!