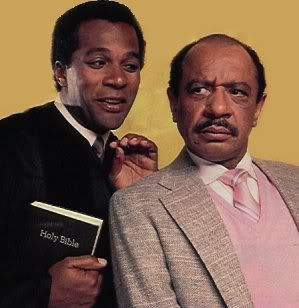 So pastor and some-time actor Clifton Davis has started running his mouth about a subject he knows all too well - homosexuality.
He tells a gospel magazine:
"It seems as though gay lifestyle has become commonplace. I have nothing against someone who is gay. They have the freedom to live their life, but in the house of God -- although He loves them in their sin -- He wants them out of it. I love my gay friends, but I would rather see them walk in accordance with the Word of God...and I sure don't want to see women kissing [women] on the air. I'm offended by it."
Interesting.
We hear he had a thing going on with
Amen
co-star Sherman Hemsley and cruising for trade on Christopher Street, the infamous gay hangout in NYC.
Ehaow!