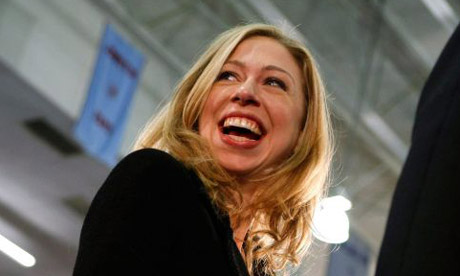 Chelsea Clinton plans to tie the knot with boyfriend Marc Mezvinsky "in a lavish $1 million dream wedding" this summer, reports the
National Enquirer
.
But there's one snag: Chelsea hasn't admitted to anyone she's engaged.
"Chelsea hasn't even admitted that she's engaged to Marc, but that's not stopping her from planning a wedding," a pal revealed. "She's always dreamed of having a special wedding, and these days that could set her parents back a million dollars, but they'd give her anything her heart desires for the event."
The Clintons are paid, and since Chelsea is their only child, expect this wedding to be the biggest thing to hit Chappaqua, NY.
Chelsea seems like she isn't caught up in the grandiosity and will probably elope or chose a small, intimate affair.