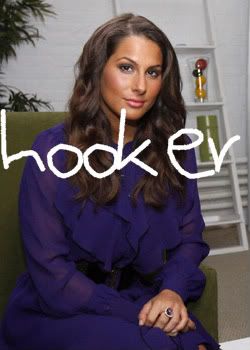 Ashlee Dupre, the former hooker who was giving former NY Governor Eliot Spitzer professionals at $4300 a pop, has supposedly been signed to a management deal with Violator Management.
After her illegal business arrangement was exposed by the Feds, Ashlee's Myspace page was bombarded with hits and the aspiring singer's music got over 3 million plays.
Now with Violator, expect to hear new music for this chick, along with a book.
Isn't Violator the how-you-doing management company? Just saying. From management down to artists - How y'all doing! And
alllrrriiighht
!