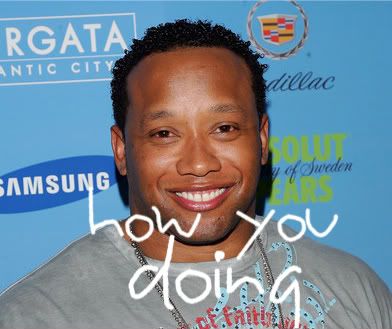 Remember last week we told you about former Atlanta Falcons running back Jamal Anderson
snorting coke and allegedly giving a frat boy a professional in a bar's restroom
? Cops swooped down on that situation.
Well, someone else has a story about the coke-snorting, dick-sucking ex-football player.
The Deadspin sportnistas are on this story. And we love the mess, as you know.
Enjoy.
So when this whole Jamal Anderson blowing a guy in a bathroom stall thing came out, i turned to all of my coworkers and said see, SEE! I told them all this two years ago and now...well now I just feel like bragging. Oh, and i work at FOXSports.com, and i'm a gay, so this was all the more entertaining.

a couple years back, a friend of mine was working at a new restaurant in LA (fuck if i can remember the name...i wanna say Citizen Smith, but new joints open and close all the time in hollywood) and he tells me a pro athlete came in an hit on him. but he wouldn't tell me his name—because he knows where i work and that i know my shit and was affraid i would go all TMZ or something—and he said the guy was really nice and he actually wanted to go on a date with him (or booty call, cause let's be real here). i asked for a hint—team, sport, last name...anything—but he wouldn't budge. i was too excited at the prospect of hearing yet another gay-pro athlete rumor (i'm lookin' at you, Troy Aikmen and Paul O'Neill), so eventually i broke him down. sport? football. team? atlanta. this was getting juicy. after a few more minutes, i get him to tell me the athlete's first name: Jamal. my response?

HOLY SHIT, YOU MEAN THE DIRTY BIRD JAMAL ANDERSON?! Bingo! (and he even showed me a pic of him at the restaurant as proof...it was just a solo shot, nothing notable or drunk-like).

I was floored. First time i'd heard about The Bird being on the DL. Apparently Jamal goes up to my friend, who is (and i'm trying to be nice) very obviously gay, and asks him "where all the ladies at?" the friend, with obvious perplexion, tells him he doesn't have the faintest idea, so Jamal asks, "oh, so you like guys? then were are the dudes then?" ha! Jamal gives my friend his number (F-minus for not keeping it!) and tells him to call. my friend calls. Jamal doesn't answer or call back. dick.

oh, and that whole response of Jamal smooching it up with a couple ladies...ever heard of fag hags? women love to kiss on their gay friends, because gay friends don't molest back. that's like saying lebron is going to play for the knicks cause he wears a yankees hat all the time. oh wait...
We can't take it!