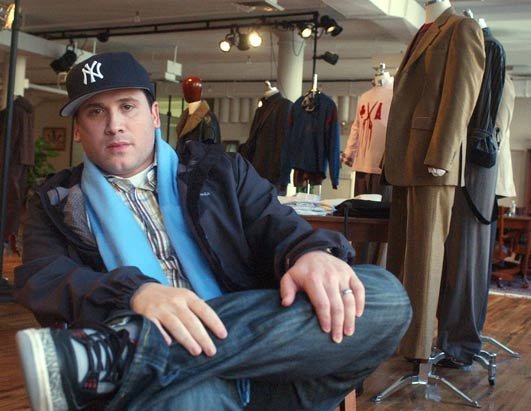 Marc Ecko's empire might be on the brink of bankruptcy. Marc Ecko Enterprises — which owns *ecko unltd., Cut & Sew, Zoo York, Complex magazine, Complex.com, ecko red, Avirex, and several licenses — owes investors a total of around $170 million. Ecko's chief marketing officer tells the Post that the situation is not "life-threatening at all." But still, the company has cut expenses, closed its warehouse, and is attempting to lease out its 280,000-square-foot New York City headquarters -- which includes a half-size basketball court.
After a disastrous holiday season that forced heavy markdowns at department stores including Macy's -- where Marc Ecko is the largest supplier of young men's clothing -- sources said the company owes more than $100 million to Li & Fung, a global trading company that helps manufacture Marc Ecko's inventory.
To make matters worse, Marc Ecko has defaulted on a term loan of more than $70 million from a syndicate led by commercial-lending giant CIT, sources said.
Nevertheless, sources said Marc Ecko's executives and bankers alike have been lobbing phone calls to rivals, trying to unload the company's brands in exchange for cash and slashed its bloated expenses in half.
source