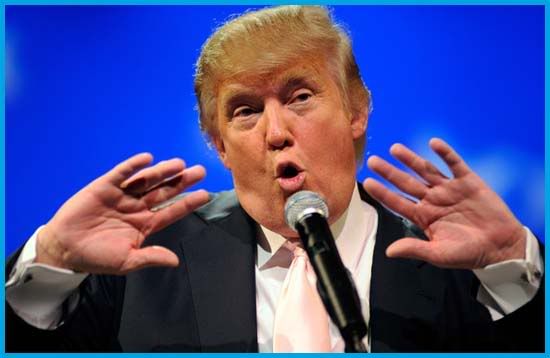 Republican blowhard and
fake presidential candidate
Donald Trump announced today he wasn't running for president in 2012 instead he'll focus on "Celebrity Apprentice." At the NBC upfronts, the businessman cum reality star
who's down with the "blacks"
, told an audience: "I have decided that we are going to continue onward with 'Celebrity Apprentice'... I will not be running for president as much as I'd like to." Yeah, right. He then issued a statement saying, "I maintain the strong conviction that if I were to run, I would be able to win the primary and ultimately, the general election." Yeah, right.
In Other News
:
Jimmy McMillan of the Rent is Too Damn Party and YouTube star
is running for president as a Republican. In February, he filed papers with the Federal Election Commission to run as a Republican in the 2012 Presidential race. And he's broadened his message. He tells FOX News: "Rent is too damn high is my slogan. Gasoline is too damn high is my slogan and the deficit is too damn high. And last but not least, everything is too damn high and that is my entire slogan to help get this country on the right track....The world is in turmoil," McMillan says. "What is happening in the Arab world is happening here, corrupt government, and I'm here to change that and I'm not playin'. I hope everybody takes me serious. This is not a joke. This is not Saturday Night Live."
source 1 | source 2