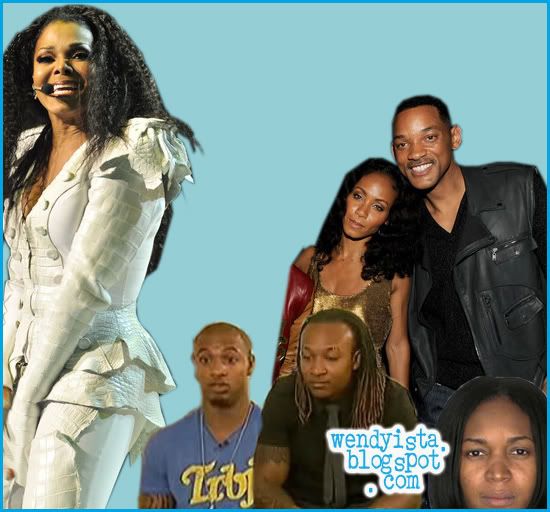 Hey, boys and girls. Make it a great weekend. We'll be back
Monday
Tuesday afternoon -- hope you'll join us. In you're in the path of Hurricane Irene, stay safe!
While we're away, if you have a tip about a story or something we should look into, post or get a chuckle from, please direct it
here
.
Here are some of the week's lowlights (and some highlights, too).
Will Smith and his wife, Jada Pinkett Smith, have separated after he caught her boning Marc Anthony in their home. Well, that's the word in the

skreeets

.
Two more of the men who sued Bishop Eddie Long for raping them -- and settled out of court -- are speaking out. They're also planning to write a tell-all book and burn the settlement money.
A woman sued Cash Money Records after an employee raped her during a sex party at the recording studio.
A doctor stabbed her 13-year-old daughter more than 100 times with screwdriver because she didn't wash her dog's clothes properly. Wait, that can't be right. But it is.
What does a bitch have to do to get Tasered in Missouri? No, seriously. What. Does. A. Bitch. Have. To. Do. To. Get Tasered?
A woman forced her husband to rape a 12-year-old girl hoping she would get pregnant so they can get more government assistance.
A couple skipped out on paying their restaurant food bill by fleeing on horseback.
The newest "wife" to join "The Real Housewives of Atlanta" is a career criminal and she's got the orignal castmembers shook.
These clowns are mad.
And just because... watch Jill Scott's video for the "Hear My Call." Amazing.